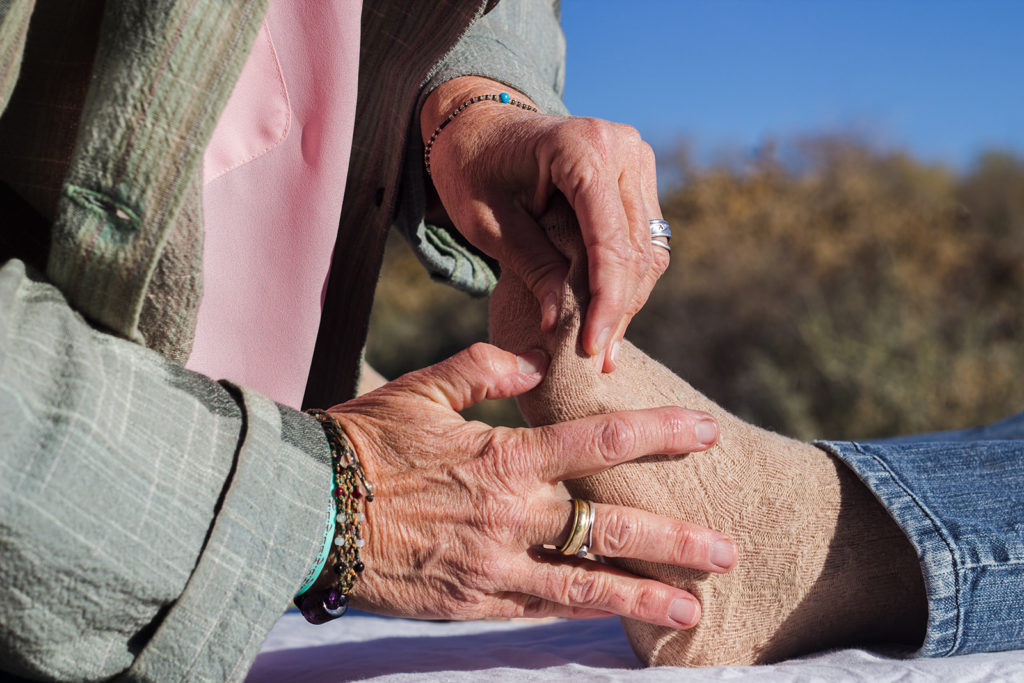 Polarity Therapy, what is it? Could it be useful for you?
Polarity Therapy was born in the mid 1900's under the inspiration and insight of Dr. Randolph Stone. Its potential rebirth is being celebrated in New York City this June 20 – 23. Some of the best Polarity Therapy teachers in the country will gather on Long Island for the Renaissance for Polarity Conference 2019. This blog offers just a smidgin of insight into what Polarity Therapy bodywork is. Like Ayurveda, it works with all five levels of beings, the physical, energetic, emotional, mental, and spiritual koshas. Like Ayurveda, Polarity Therapy applies wisdom about all the elements of nature in its recommendations for movement, nourishment, bodywork, and communication skills. Both rely strongly on the Elements for healing.
Like Ayurveda, Polarity Therapy acknowledges three universal qualities of being that influence our minds and expression. In Ayurveda these are called sattva, rajas, and tamas, in Sanskrit the Mahagunas. In Polarity Therapy they're referred to as the air, fire, and water principles respectively. In Polarity Therapy bodywork, they also relate to types of touch: light and aware, energetic and warm, or deep and slow.
Interestingly enough, Yoga Therapy today is beginning to work with these same ancient principles side by side with modern Polyvagal Theory. It turns out the autonomic nervous system has three key parts associated with the vagus nerve. These can be worked with consciously to affect change and happiness in one's life. Some yoga therapists connect sattva with ventral vagal (center & connect), rajas with sympathetic nervous system function (fight or flight), and tamas with dorsal vagal (rest & digest). Here's a link to explore further. (Select: Discover Your Nervous System's Rhythm and Movement, a great article by Charlotte Nuessle, C-IAYT)

These principles or qualities are used skillfully in Polarity Therapy. Yet unlike Ayurveda, which has grown and flourished in the West in recent decades, few Americans might be about to tell you what Polarity Therapy is. My clients, on the other hand, could describe for you Polarity Therapy easily. It's nurturing bodywork that helps you make sense of things emotionally and mentally. All you have to do is kick off your shoes and climb on the table, easy. Bodywork that eases physical aches and pains and leaves you feeling alive yet relaxed. It could be called "Whole Body Energetic Psychotherapy". It helps the stuck spots inside, whether it's in the body, relationships, families, work, life, perspectives.
The bodywork can also act as a surprisingly gentle yet thorough detoxification process. Polarity Therapy invites energy to move, to flow freely. On a subtle level, it can clear blocks and stagnation with simple touch. For people who can't engage in more concentrated detox methods like Far Infra Red sauna, say because it's too hot or their essential minerals are too low to do a sauna safely, it can be really useful.
Some clients come monthly or seasonally, others weekly for 1 – 1 ½ hour Polarity Therapy sessions. Others, at a distance, use it primarily as a guided form of self-care. It depends on my clients' needs and rhythms, what they choose.
I understand why Polarity Therapy is so popular with my clientele; it's my #1 choice for therapy for myself, for the same reasons mentioned. Sometimes old challenges or issues are ready to rise to the surface. Working with them physically, as well as emotionally and energetically, often feels more satisfying to me than a "talk" therapy session.
If you're curious about exploring Polarity Therapy and Ayurveda in your own life (whether it's familiar to you or not), there's a TINY workshop happening Saturday June 22 here in Santa Fe. The focus will be on the Water element as we meet the Summer solstice. How do we dance with the different flows of our lives? Some can be so turbulent, others almost still. You'll learn how to do water triad work. Through touch, you'll discover how bodywork connects with astrology and the elements within your body, as well as the signs of Cancer, Scorpio, and Pisces. You'll have a chance to balance all the elements through the feet, in a Polarity process called a Toe Balance. The workshop is 10 am – 1 pm Saturday, June 22 with Sarah McDaniel Valencia and myself facilitating. Cost is $50 for the full TINY course. If you want to explore healthy Polarity eating, there's the option to stay from 1 – 2 pm and enjoy a veggie meal together, too, for an additional $10. There's a few places still open, register by Wednesday, June 19 to secure your spot.
If you can make it to the Renaissance for Polarity Conference 2019 , even just for part of it, I'd say go for it. It doesn't get any more delicious than this in terms of fine healing.
Amadea Morningstar, MA, RPE, RYT is expert in Ayurveda and Polarity Therapy health care . She meets you where you are, and is available with respect, bringing over 40 professional years of experience, academic training and hands-on knowledge to her sessions, teaching, and books. Sessions with Amadea include Western nutrition, Ayurvedic nutrition and herbalism, Polarity Therapy bodywork, Marma therapy, Integral yoga, and nature-based approaches.
She and Renee Lynn are co-creators of the Easy Healing Drinks series.