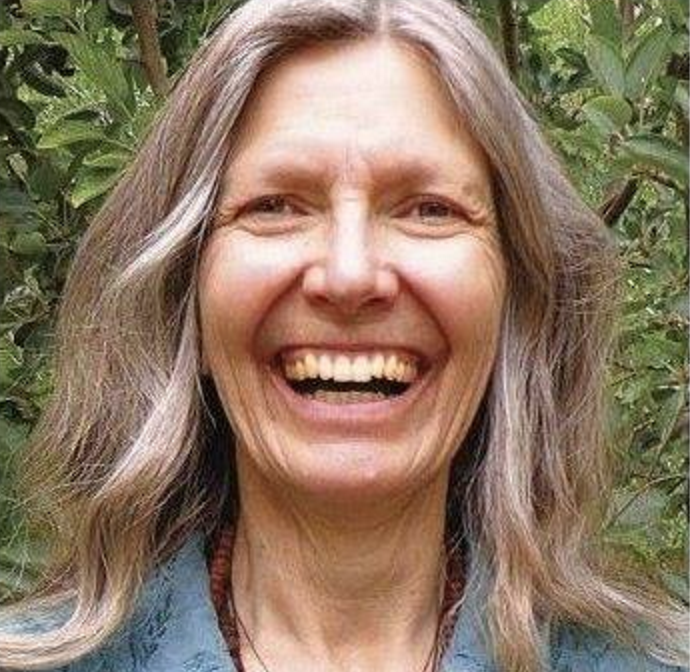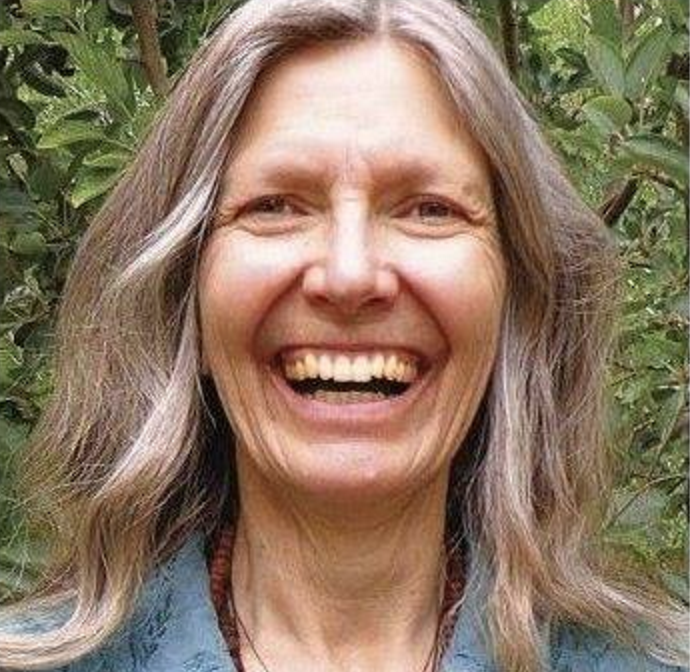 Open to the Spice of Life
Discover easy, supportive ways to get healthier in your own life. You can use nutrition, Ayurveda, yoga, or touch therapy to substantially improve your well being. Amadea creates an individualized program specifically designed for you and your needs with simple healing changes you can weave into your life. Schedule a consultation today.
Amadea Morningstar &
The Ayurveda Polarity Therapy & Yoga Institute
Amadea Morningstar, MA, RPE, RYT, meets you where you are. Her great strength is to discover your strengths, and help you to apply them in a supportive, clear environment. Whether you are looking for a one on one consult, an in depth class, an opportunity to mentor, or the inspiration within her blog, Amadea is available with respect and expertise. Her 40 years of professional experience includes Ayurveda health care education, Western nutrition, Polarity Therapy, Marma Therapy, Integral yoga, and nature-based approaches.
Her school, The Ayurveda Polarity Therapy and Yoga Institute, provides hands-on experiential and academic training in the fields of Ayurvedic nutrition and herbology, self care, Marma therapy, and Polarity Therapy. The Institute is committed to integrating these with the emerging field of yoga therapy to create win-win opportunities for sustainable healing, for both our program graduates and those with whom they work.
Professional associations:
National Ayurvedic Medical Association, educational organization member
American Polarity Therapy Association
Integral Yoga Teachers Association
"To be hopeful in bad times is not just foolishly romantic. It is based on the fact that human history is a history not only of cruelty but also of compassion, sacrifice, courage, kindness. What we choose to emphasize in this complex history will determine our lives. If we see only the worst, it destroys our capacity to do something. If we remember those times and places – and there are so many – where people have behaved magnificently, this gives us the energy to act . . . "
Howard Zinn, quoted in Ecology Action Newsletter, August, 2011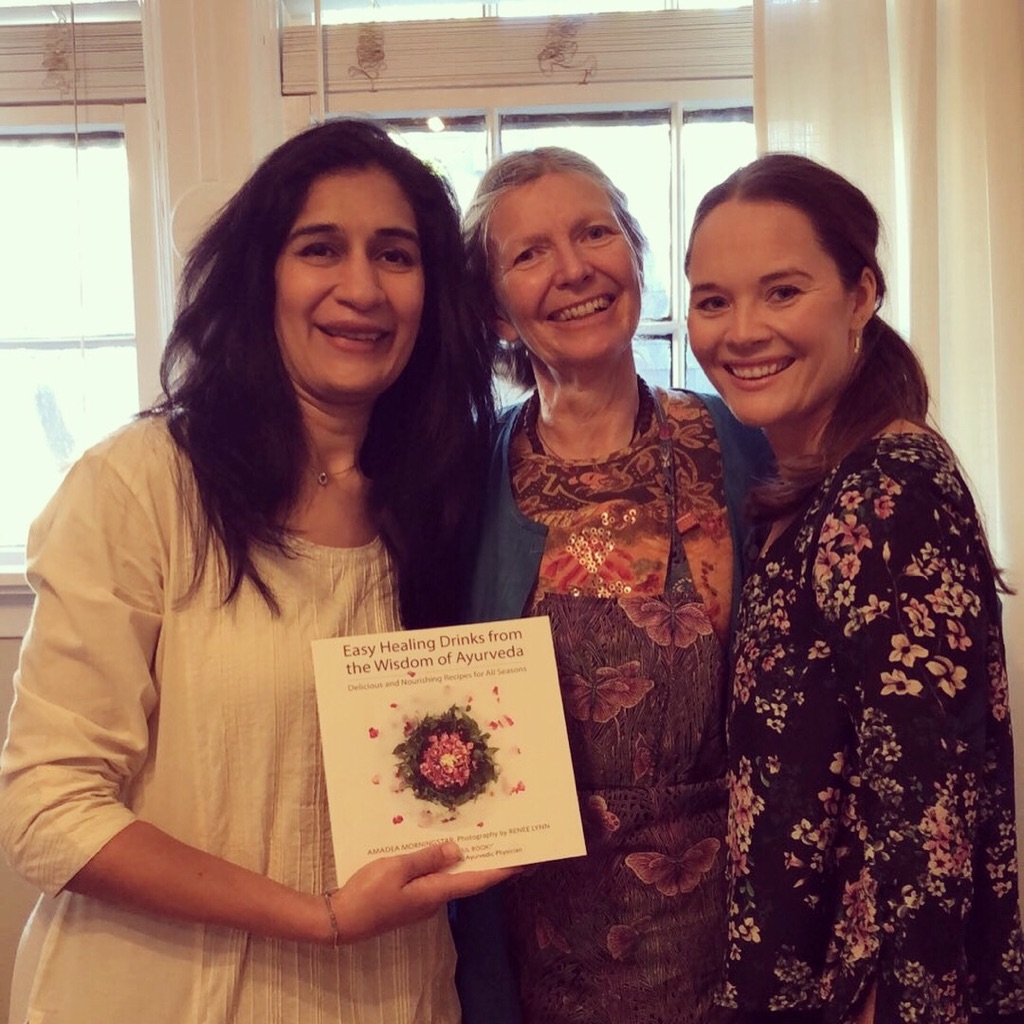 You are invited to a professional workshop for Ayurvedic practitioners, all health care professionals and yoga teachers. Explore more deeply the gateway to Ayurvedic rejuvenation with Amadea Morningstar in Dallas, Texas, August 24 – 26, 2018.
Dance with Rasa: Food, Drink, Herbs, Marma, Mantra
Learn how to integrate the therapeutic qualities of foods and herbs, as well as touch and sound, into the self-care protocols you develop for your clients. Up to 16 hours NAMA PACE credits. *** LIMITED TIME PROMOTION  : Mention this WEB post and get a $20 discount on the full workshop. *** For more information: click here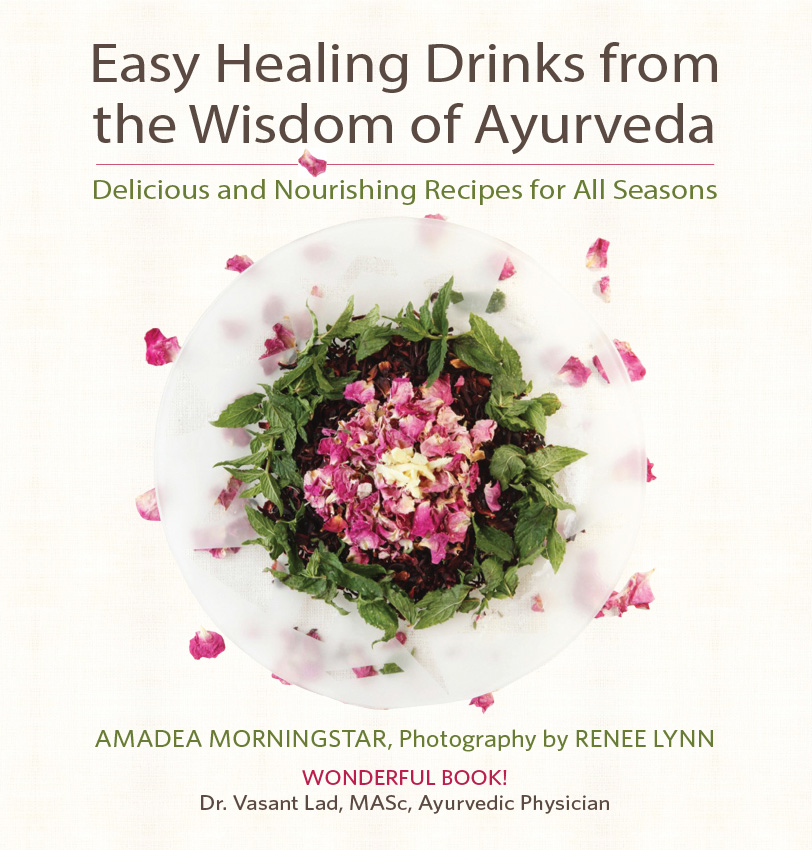 This beautiful and easy to use book has plenty of delicious and nourishing drink recipes for every season.
Exclusive offer on this web site only: Buy a print copy of Easy Healing Drinks between now and the end of August, and receive a FREE one page guide on Easy Healing Drinks for Optimizing Healthy Blood Sugar.
Testimonials
"Thank you Amadea for …your part in the absolutely wonderful, delightful workshop. Your beautiful energy radiated what I needed to hear. I am back on track on a healthy diet & have gained courage to do what I have wanted to do for a long time, using the polarity work with clients." Susan B., 2016
"I completed my Ayurvedic Lifestyle Certification (750 hours) at Kripalu last year. The courses I took from you, Amadea, were a perfect mix of review and new information that helped to make the completion of the 750 hour course much easier. Thanks… Your courses are wonderful." Brenda D., 2011
The Lastest From Amadea's Blog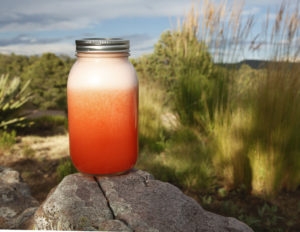 Do you struggle to get out of the house to work on time? This morning my husband Gord was wrangling with the empty glass jar of lemonade he used for sustenance yesterday. He's a carpenter and yesterday he was tearing out walls in 90 degree Farenheit plus heat here in New Mexico, as his partner…
Read More