Work with Menopause Skillfully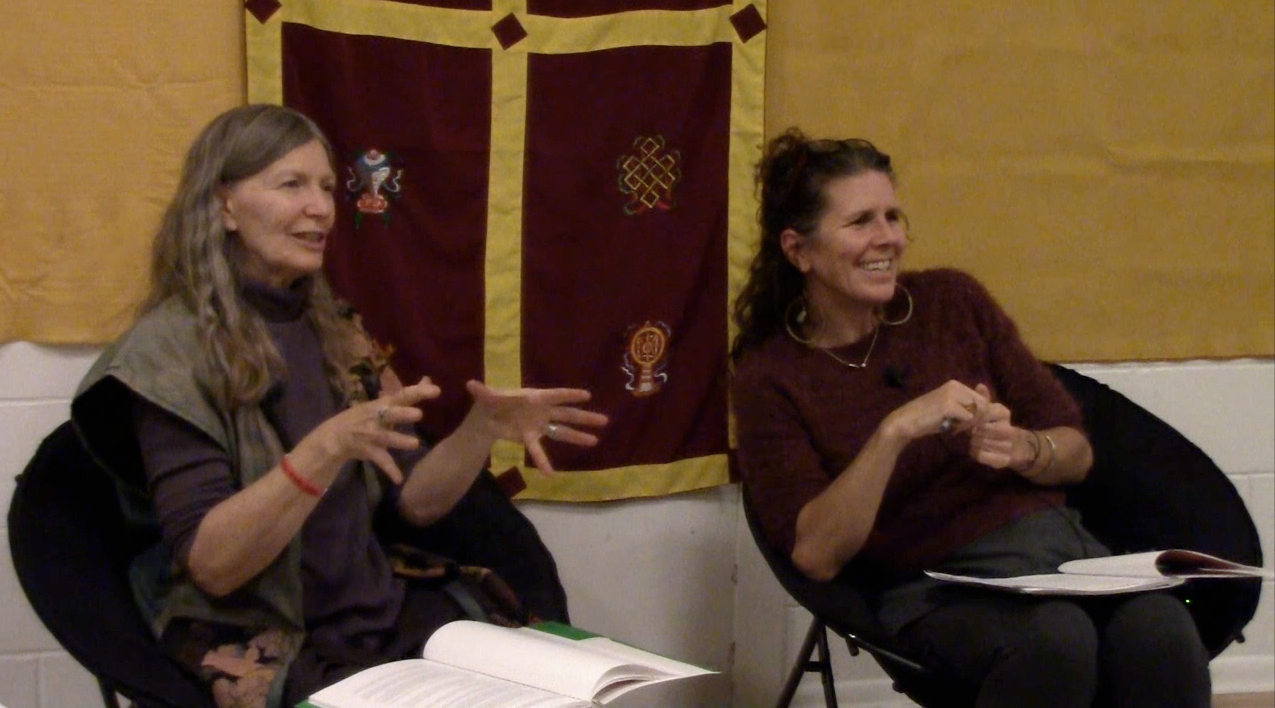 Photo: Amadea Morningstar and Deva Khalsa teaching this workshop
Mentor with Amadea Morningstar, MA, RYT in this distance learning course based on the video and manual that Amadea and Deva Khalsa created for their original professional trainings.
Open to all Health Professionals & Yoga Teachers
Learn to:
Use specific foods & herbs for healing
Weave marma and yoga into therapeutic protocols
Apply both Ayurvedic & western perspectives to the physiology of menopause
Work with pranayama & self-care skillfully
Explore the relationship of spirit & sexuality
At the completion of the presentation, participants will be able to:
Implement a simple self-care regimen with the new lifestyle tools they have obtained
Share this information with clients and students
Integrate 2 or more specific herbs for their individual needs into their daily routine
Identify at least 3 foods they'd like to transition into their meals for health
Use and teach one or more marma points for rejuvenation and grounding
Receive: 9 Ayurveda CEs thru the NAMA PACE provider program or
Receive: 9 CE hours for BCPPs thru the APTA CGC, domains as follows: Preparation 1 hr, Rapport 1 hr, Assessment 1 hr, Strategy 3 hrs, Treatment 1 hr, Ethics 1/2 hr, Other 1 1/2 hr
This distance study program is available to do at your own pace at home or in the office. It includes:
9 hours of video
a professional training manual
one hour of mentored study with Amadea. 9 PACE credits.
"These videos are so beautiful and clear!" a course participant
Distance course fee: $250, with tax if in New Mexico. Click button below to sign up for distance course.
APTYI SCHEDULE
Online, December 5, 2023, 10:30 am (1 ¼ hours) Dynamics of Ayurveda mentoring support group
Online, December 13, 5:30 pm (1 ¼ hours) Dynamics of Ayurveda mentoring support group
Online, January 4, 2024 10:30 am (1 ¼ hours) Dynamics of Ayurveda mentoring support group
Online, January 9, 2024, 5:30 pm (1 ¼ hours) Dynamics of Ayurveda mentoring support group
Online, coming in February 2024, Dynamics of Ayurveda, Mood and Food and Relationship
Distance Learning, Ongoing
Polarity Therapy Toe Balance, free Instagram Live workshop
Energetic Nutrition, 5 hour video course
Work with Menopause Skillfully, 9 hour video course
Online, Ayurvedic Pulse Assessment
For Polarity Therapists (recorded, available for purchase)
Online, Ayurvedic Tongue and Nail Assessment
For Polarity Therapists (recorded, available for purchase)
Click here for free educational offerings