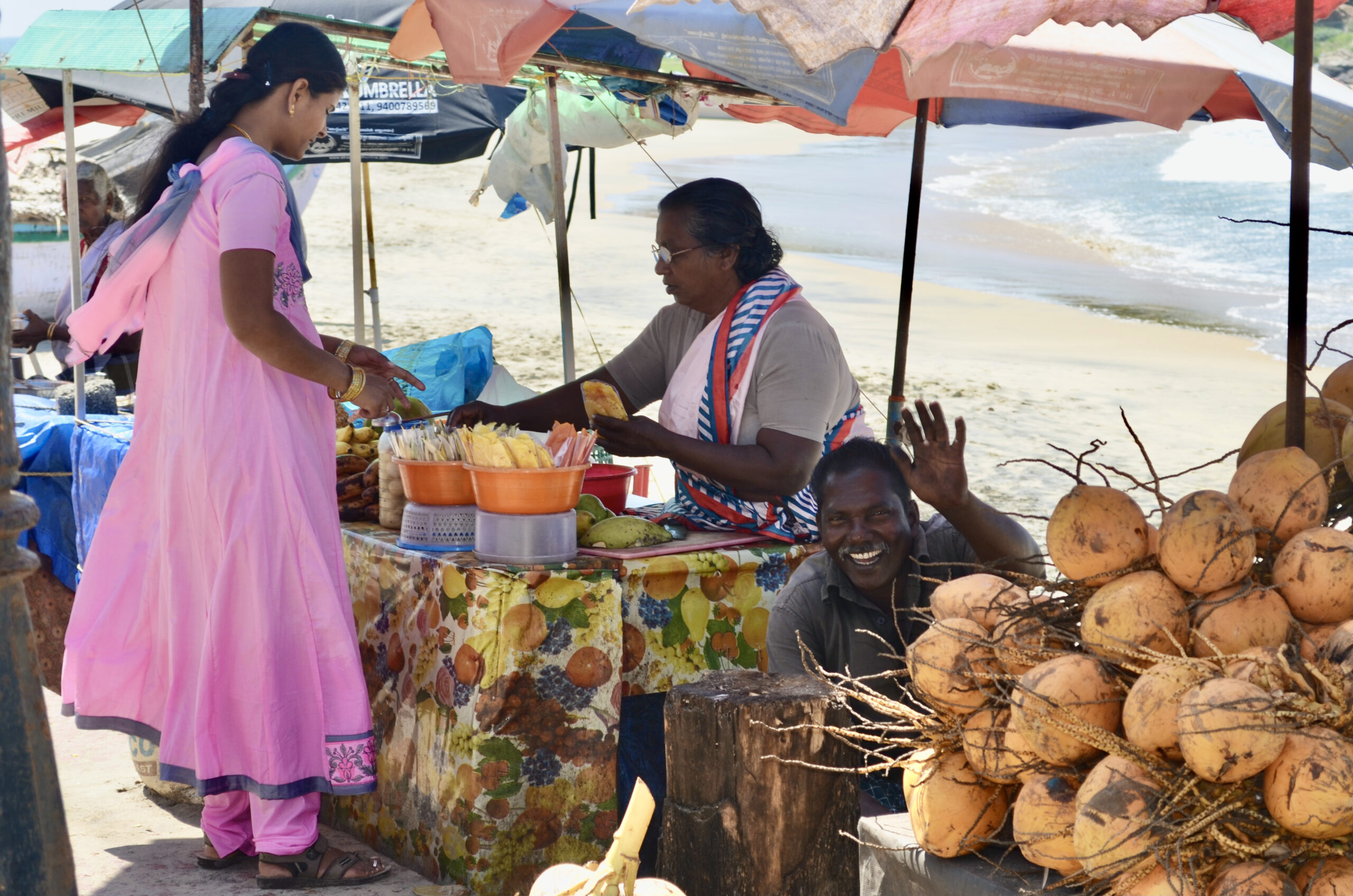 Do you want to transform how you engage with Mood and Food this May?
Food can be about connection and flow and magic. It can also be mundane and everyday. There's times when it's a struggle or a challenge. In this upcoming course in the Dynamics of Ayurvedic Nutrition series, learn how to engage with Mood and Food in new and imaginative ways, guided by Amadea's decades of experience with this topic.
Discover tools to apply immediately in your own life and practice, including marma therapy, breath, journaling, and polyvagal theory. This live interactive online course is designed for both professionals and lay people of all genders.
What is the learning offered as we engage with Mood and Food?
Recently I took an Ethics course within Southwestern College's Grief, Trauma and Renewal series. I was surprised at the premise underlying it, that when we're out of balance, we're more likely to make poor choices and engage in unethical behavior. One of the speakers was Chief Justice Emilio Chavez who oversees multiple counties here in New Mexico. He was remarkably frank about how stress could impact his ability to do his job well, and how he relied on awareness and yoga to stay in balance.
As I listened to Judge Chavez, what he was saying resonated with my own experience and stories from my clients. The idea that when we're out of balance, it's harder to make wise choices, applies strongly to how we engage with mood and food in this course. It's all about noticing what works and what doesn't, both in personal and professional ways.
We'll explore how to hold a resonant balanced presence when loved ones, clients or students hit trigger places, and food patterns veer dysfunctional. How to engage with mood and food so as to steadily support healing changes for ourselves and others.
With the tools of guided self touch, breath, and journaling, we'll invite and hold a middle path friendly to the nervous system and digestive tract of ourselves and our clients.
It can be tough to be in stressful situations without taking on stress ourselves. We'll explore how to hold a resonant relaxed presence in a consistent way. There's a variety of ways that we, our loved ones, and our clients can move through stressful material and heal – without us taking on the stress ourselves.
How does this course engage with Mood and Food in new ways?
We've got a deep ethos in this culture around will power and diet and getting "better" and looking good; it's existed since long before I was born. Yet in my decades of practice as an Ayurvedic nutrition educator, these aren't the factors that I've seen help people move toward health or happiness. It's more about healthy connections, increased awareness about our own choices and actions, letting go of denial about who we are and what we're doing.
What I mean by denial?
Here's an example. For myself, like many people, the last few years have been tough. Relentless demands. Last month I found myself ordering a gluten free Chocolate Cake – for my mom of course – back to back with my favorite Coconut Cream Pie from the Plaza South Café here in Santa Fe. Both were gluten free from local companies. They tasted great. Yet there were repercussions in my aging body. I had to ask myself, what am I doing here? I really had no clue or insight initially; I just knew I was feeling kind of crummy. The goodies were high quality, yet they were also cheap fixes (well, not so cheap) for something that was out of balance. What could it be?
What I realized on reflection was that it wasn't a food issue really at all; it was a stress at work issue. I was in denial about a situation that needed change. Could I shift how I worked with new people one on one? Once I let new clients know an initial consult would take more time, work felt more in balance. I had less of a need to give myself extra "rewards". I could engage with mood and food in a more relaxed way. This is what adrienne maree brown might call "Intentional Adaptation" and "thinking from a place of healing".
The focus of this course Mood & Food is to be able to discover and apply what works for you. This is not about eating perfectly; it's about finding what works well for you. In order to do this, you need to be willing to look honestly at areas you may be glossing over.
What first inspired me to engage with Mood and Food as an Ayurveda course
APTYI's Education Outreach Coordinator Iza Bruen-Morningstar and I have wanted to offer a course to engage with Mood and Food for more than a year. I felt APTYI needed to create a foundation first, which is how the Marma Mind Mahagunas class and the Adapt Recipes course were created. Actually engage with Mood and Food was the first course we talked about.
Iza will present material about understanding the addiction cycle and how trauma and addiction connect within the course as a guest speaker. She'll offer tools from polyvagal theory on how to create new outcomes to old stories.
What kind of tools do you use in Mood & Food?
Fun stuff. Awareness and touch (Marma). Breath and laughter. Questions, journaling, connections. Pacing, timing nuances. Break out rooms. Polyvagal theory, finding the middle ground, the zone of safety, in a charged day.
Who can take this Mood and Food class?
Anyone who's interested. I've found mixing professionals and lay people has positive outcomes. Everyone learns. You need to come in with a certain amount of openness, willingness to engage in self-inquiry, with respect for yourself and others. This supports being able to fully enjoy the benefits of the Mood and Food course.
Engage with Mood and Food course specifics
Mood and Food is a live online interactive course happening May 4, 11, and 18, 2023. For more information about the Dynamics of Ayurvedic Nutrition: Mood and Food course, click here. For more information about Amadea and Iza, click here. It is PACE-certified through the National Ayurvedic Medicine Association.
This blog is based in part on an interview Amadea and Iza did together on Instagram March 30, 2023. If you've got an account, you can access the video interview at @AyurvedaAmadea.
Mood & Food beachside market in Kovalam, Kerala, India image thanks to Marina Athanasiadi