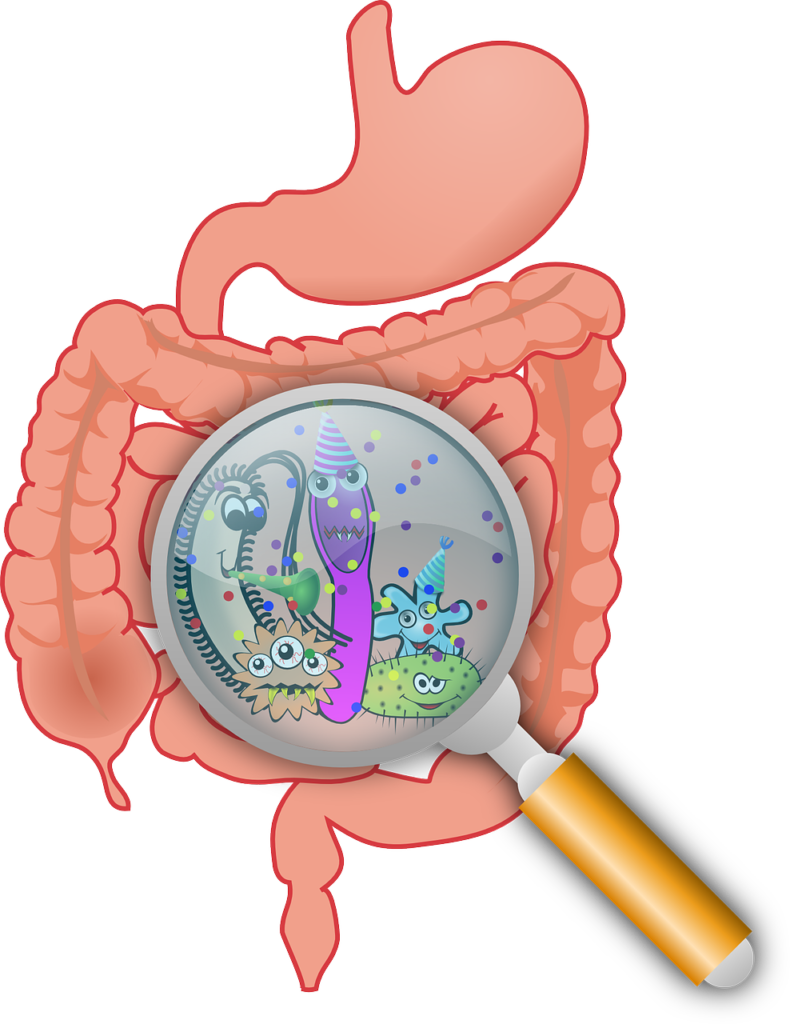 COVID-19 Diarrhea Loss of Smell: Early Onset Symptoms in Less Severe Cases
There's a variety of things our bodies can do if/or as they encounter the COVID-19 virus. These include: subdue it, not pass it on, interact with it, minimize damage. My humble aim is to keep as many of us on the planet as healthy and well-resourced as possible. We've most all of us been focused on healthy lungs and the respiratory tract. When testing for COVID-19 here in the United States, we're asked if we have fever, cough, or shortness of breath. The standard test, when obtainable, is for respiratory tract infection. Yet a recently published study from Wuhan in the American Journal of Gastroenterology expands this limited picture.  There is "a unique sub-group of COVID-19 patients with low severity disease marked by presence of digestive symptoms." This expanded view is just hitting the mainstream news.  COVID-19 diarrhea loss of smell can be part of the infection in mild to moderate cases.
COVID-19 LOSS OF SMELL
Another recently published study in the UK targets loss of smell as a key indicator for COVID-19. Loss of smell was found in 59.4% of those testing positive for mild to moderate COVID-19 infection. Loss of smell in combination with fever, fatigue, persistent cough, diarrhea, abdominal pain, and loss of appetite strongly predicted COVID-19 infection across different age and sex groups. Increased awareness is needed that in COVID-19 diarrhea loss of smell can be symptoms of less severe infections.
COVID-19 DIARRHEA
The Wuhan, China study describes a sudden on-set watery diarrhea that can last for days, with exhaustion. Nausea, vomiting, headache, and poor or low appetite can also be part of the digestive upset. Patients recover faster and have milder symptoms, if any, of respiratory disease. Many have no fever or cough.  In studying 206 patients from Wuhan, China, researchers found three distinct COVID-19 groups: those with digestive symptoms, those with digestive plus respiratory symptoms, and those with only respiratory symptoms. Women were more likely to develop digestive symptoms than men. Researchers tracked COVID-19 two ways: with respiratory tract specimens via throat swabs, yet also with fecal specimens.
One aim of the Wuhan study was to track how long the COVID-19 virus stays in the human body. The results were surprising. Those with only respiratory symptoms cleared the virus in an average of 33 days. Yet those with digestive symptoms did not test negative for an average of 41 to 42 days! This latter group was still testing positive in fecal/stool tests while testing negative on respiratory tests. For this reason, researchers concluded, "Optimally, testing for COVID-19 should be performed using both respiratory and stool samples, if available." Their recommendation was that patients with digestive symptoms self-quarantine and seek medical care if not already under evaluation. Overall in this study, the time to clear the virus ranged from 15 to 62 days. Transmissions are most likely to occur in the early stage of infection. WHO recommends home isolation in documented COVID-19 cases for at least 2 weeks after symptoms resolve.
NEED FOR EXPANDED TESTING
Here in New Mexico, such expanded testing is not yet possible. The state does not have the capability to do fecal testing. Regarding the respiratory test, NM Governor Michele Lujan Grisham would like to test every citizen, to contain the virus and save the maximum number of lives. However the funding and federal support for this are not yet there.
VALUE OF TESTING + CONTACT TRACING SYSTEMS
South Korea in particular has tested its citizens well, and has followed up by tracking contacts with positive COVID-19 cases skillfully to contain the spread of the disease.
Half of people in Iceland who tested positive for COVID-19 were asymptomatic. Here in the US, an estimated 25% are asymptomatic. It's important to recognize symptoms like COVID-10 diarrhea loss of smell to be able to slow down the spread of the disease. People with mild symptoms can unwittingly drive the epidemic.
WHO has recently created a COVID-Solidarity Response Fund to raise money for testing, personal protection equipment for health care workers, and other essential needs. If you would like to support this, click here.
DIARRHEA & LOSS OF SMELL ARE NOT ALWAYS SIGNS OF COVID-19
Gut disturbances are common in everyday life, and most won't be from COVID-19. The COVID-19 virus is not a passing gut issue, though it could feel like it as it first arises. While the onset can be sudden, its persistence can last long. In Wuhan, the average duration of diarrhea was five days (with a 1 – 14 day range among individuals).  If diarrhea persists for days on end or moves into cold-like symptoms, it's important to self-isolate and seek medical guidance. Yet remember a gut disturbance could also be IBS, food poisoning, allergic responses, or some other issue.
Likewise, a loss of smell, anosmia, can also arise from other causes, such as a head injury. Yet if you are experiencing loss of smell with other symptoms, it's important to self-isolate and seek medical support.
COVID-19 DIARRHEA: AYURVEDA SUPPORT IN RECOVERY
Awareness, hygiene, self-isolation, and medical support are key to keeping as many of us healthy and well-resourced as possible. Healthy nourishment maximizes our immune response. Probiotic foods or a probiotic supplement on rising support healthy gut immunity.  In terms of prevention, if we are in a healthy state, the Ayurvedic herbal triphala, ½ teaspoon (or 2 tablets) in ½ cup warm water once per day on rising or at bedtime is a time-honored colon toner. It includes the longevity herb amalaki. It promotes over all gut health and immunity and is wise to use so long as we don't have loose stools.
The purpose of diarrhea is to get pathogens out of the body as fast as possible. The general rule is to let diarrhea be for up to three days, so as to clear out any unhealthy microbes. You would not take any laxatives during this time, nor would you take anything to bind the stool. You let the body clear what it needs to clear. At the same time, make sure you are well-hydrated. In this situation, if you've got diarrhea, whether related to COVID-19 or otherwise, don't use triphala.
If you're nauseous, honor your appetite (or lack thereof). Avoid eating foods with heated oils, as this can be challenging to the liver. If you are able to access the Ayurvedic herb bhumyamalaki, it is an anti-viral hepatic support. It can be taken once a day, ½ teaspoon in 1//2 cup warm water morning or evening. 
Some people experience headache with a tight neck. Frankincense essential oil, a few drops dissolved in a carrier oil like coconut or almond oil, can feel soothing to the tight muscles of the neck.
Once you begin recovering from whatever infection you might be experiencing, here is how to make an Essential Rasa tea that helps restore hydration and strength. If at any point you sense you need medical assistance, please seek it.
IMMUNITY HELPS EVERYONE
The common cold is caused by hundreds of different viruses, including a few corona viruses that are not COVID-19. People exposed to these can display immunity for a year or two. We don't yet know the long-term immunity of successfully recovering from COVID-19. People who find they have the virus, or suspect they have a mild case of the virus, might feel guilty. Yet in successfully healing from it while self-isolating appropriately, such individual's potential immunity ultimately slows the spread of the epidemic in their area. It is worth trying to get tested. It is worth limiting contacts. It is worth supporting your own excellent immune strength. 
Image thanks to OpenClipart-vectors from Pixabay
Amadea Morningstar, MA, RPE, RYT studied human biology and nutrition at Stanford and UC Berkeley; she taught pathology and physiology at the New Mexico Academy of Healing Arts. Her expertise is in Ayurveda and Polarity Therapy health care. Currently Amadea works at a distance from Santa Fe, NM. She is available with respect, bringing over 40 professional years of experience, academic training and hands-on knowledge to her sessions, teaching, and books. Currently sessions with Amadea include Western nutrition, Ayurvedic nutrition and herbalism, Marma therapy, and nature-based approaches. 
Amadea has a new Ayurveda book out with photographer Renee Lynn , Easy Healing Drinks from the Wisdom of Ayurveda, in print and e-book form. To learn more, click here.