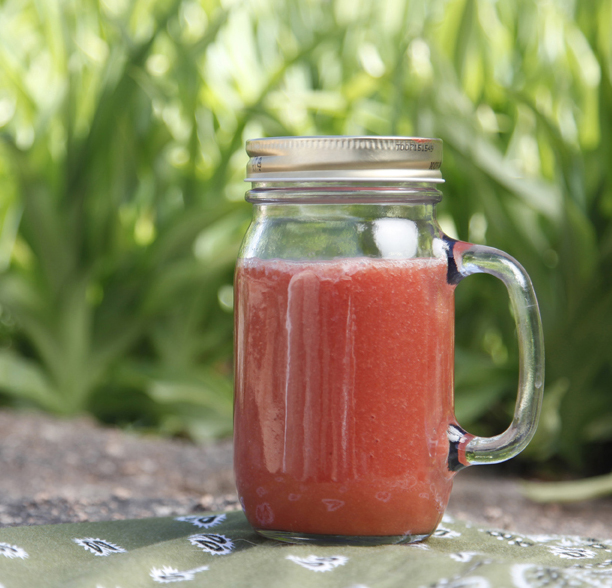 Orthorexia is a modern day term for someone who limits what they eat out of concern for its purity or impact on their internal environment, "a condition that includes symptoms of obsessive behavior in pursuit of a healthy diet." I wonder what the term might be for an eating condition that includes symptoms of inquiring behavior in pursuit of a healthy planet, like supporting hardworking honeybees. Gaiaphilia?
A number of years ago, a colleague and I hatched the idea of a Sustainable Ayurveda cookbook. We were interested in offering recipes that were tasty, affordable and earth-friendly. As we waded in to the territory, however, we quickly realized that given the changing conditions on the planet, it would be very difficult to predict what would be sustainable and what would not, where it would be sustainable, and for how long.
"The birds and the bees" have often been used to symbolize not only sexuality, but also our interconnectedness with all of life. I have a humble recipe to offer this month, HOT OR COOL STRAWBERRY SMOOTHIE, with only three ingredients in it, strawberries, tangerine juice and clove. I thought, let's look at the inter relationship between the honeybees and these three foods. I was shocked.
Our family has a fondness for tangerine juice. In this we are not alone. There has been a worldwide shift in consumer taste preferences toward seedless fruit: grapes, tangerines, and watermelons. While a few years ago we could only buy tangerine juice in early winter, often now it is available year round. We like it, we drink it. (Ayurvedically of course, I usually dilute it with warm water, so as to minimize its acidity for Pitta and Kapha.) But in this recipe I get wild and flashy and use it straight.
Honeybees pollinate 30% of the world's food crops and 90% of its wild plants. As Fox News put it, "One of every three bites of food Americans consume comes from a plant visited by bees or other pollinators." They are telling the truth here. (Fox News of all people recommended, buy organic, buy local, and host a hive.)
Honeybees across the globe have been having a hard time of it. They have been hardest hit in the USA by CCD, Colony Collapse Disorder; between 1947 and 2005, American beekeepers lost 59% of their bees. During the same period in Europe, where protection has been more vigilant, colonies have declined 20%. China has the largest number of bees and the most honey produced in the world, yet so far it has not reported specific losses. India is reporting CCD losses. In a truly excellent theses for California State University, Sacramento, Alejandro Gutierriez explores these issues. His points are interwoven throughout this blog.
Climate change, habitat loss, pollution, and pesticides have all stressed the bees. The top ten crops reliant on honeybees include apples, almonds, blueberries, cherries, avocados, cucumbers, onions, grapefruit, oranges, and pumpkins. Strawberries appreciate them, too. The more times a strawberry is visited by honeybees, the heavier it gets!
However, tangerines are not among this group. Easy to peel tangerines, mandarins, and so forth, are self pollinating. In fact, in southern California, there are deep tensions between the orange and almond growers, who need the bees, and the tangerine growers, who want to keep hives as far from their trees as possible. Why? If a bee carrying orange pollen brushes up against a tangerine flower, it can stimulate that fruit to produce seeds. Seeded tangerines can only be used for juice, and while growers offer produce for both fruit and juice, they only make a profit on the solid fruit, rather than the juice. Hence, tangerine growers are pushing to keep beehives as far away from their orchards as possible. Yet the nation's bee colonies are struggling to find winter food just when the alluring tangerines bloom.
I think we need a world wide bee sanctuary movement, acres of beautiful smelling white, blue and yellow flowers for bees to feast on (Source!) as they make their way from California's almond crops and orange blossoms to spring clover season in the Midwest to pear blossoms in China. Let's plant them now!
Speaking of China, things have come to a different place. China is the biggest producer and exporter of pesticides as well as the nation with the most hives on the planet. There are regions there now where hand pollinating crops is the norm, because of the dirth of reliable bees. Check out a lovely pictorial view of Hanyuan County in Sichuan province, the "world's pear capital". Using chicken feather dusters, people climb trees to brush pollen on the fruit that bees used to visit.
Beekeepers in the US are taking a different tack. They are suing the EPA for failing to protect the bees (New York Times, Feb. 19, 2017, The Bee Mogul). Unfortunately the EPA itself is seriously endangered. In addition to the challenges posed by its current leadership, there is a bill before Congress, HR 861, to eliminate the agency completely. Time to fight back, plant flowers, and act wisely with love.
This is all to say, the following recipe feeds the bees a little with its strawberries, yet not so as much as a recipe with blossoms welcoming to bees, like apples, pears, blueberries, or oranges.
In honor of the bees, I'm offering a honey bee friendly variant to the original that follows.
HOT OR COOL STRAWBERRY SMOOTHIE
Time: 10 minutes
Makes: 2 generous (1 cup) servings
Wash and slice the tops off:
2 cups fresh organic strawberries
Put them in a saucepan
on medium heat with:
1 cup organic tangerine juice
1 pinch ground cloves
Simmer 5 minutes until warm, blend, serve hot or cool. For easiest digestibility, have fruit alone or at the beginning of a meal. Enjoy!
Effects: neutral for all three doshas taken in moderation. The tangerine juice could aggravate Pitta and Kapha if eaten daily. If you love the flavor of this smoothie and have more Pitta or Kapha to calm than Vata, try the variation below.
Supports: plasma, blood cells, immunity, ojas.
Note: Organic helps the birds and the bees, as well as ourselves.
Honey Bee Friendly Variation: 2 cups organic blueberries, 1 cup organic apple juice, 1 pinch ground cinnamon.
Effects: calms Pitta and Kapha, neutral for Vata if taken warm. To calm Kapha more, dilute the juice one to one with water, or try out the Medicinal Variation just below.
Supports: digestion, plasma, blood sugar, ligaments.
Medicinal Variation, Honey Bee Friendly: Dilute your fruit smoothie one to one with water, and add per cup: 1 teaspoon lemon or lime juice and 1/2 teaspoon turmeric, per cup. 
Effects: neutral for all doshas
Supports: plasma, all tissues, rich in chromium, best version for someone with blood sugar imbalances. 
HOT OR COOL STRAWBERRY SMOOTHIE photo, Renee Lynn
Additions made 3/29/17
This recipe is a sneak peek from our upcoming ebook Easy Healing Drinks from the Wisdom of Ayurveda: Delicious and Nourishing Spring Recipes due out in May. Visit us at https://www.facebook.com/EasyHealingDrinks/ To purchase the winter version, with year round recipes, see www.EasyHealingDrinks.com.